Buenos Aires is a pulsating, passionate, cosmopolitan city and a "must" for every jetsetter! Known as the "Paris of South America", Buenos Aires features a unique combination of history, modern creative energy, historic architecture, electric nonstop nightlife, unique traditions, friendly locals, and amazing food – all with a European twist!  What is not to love? We are often asked, when is the best time to visit Buenos Aires by our clients. The answer depends on weather, hotel rates and special events in the city.
Weather in Buenos Aires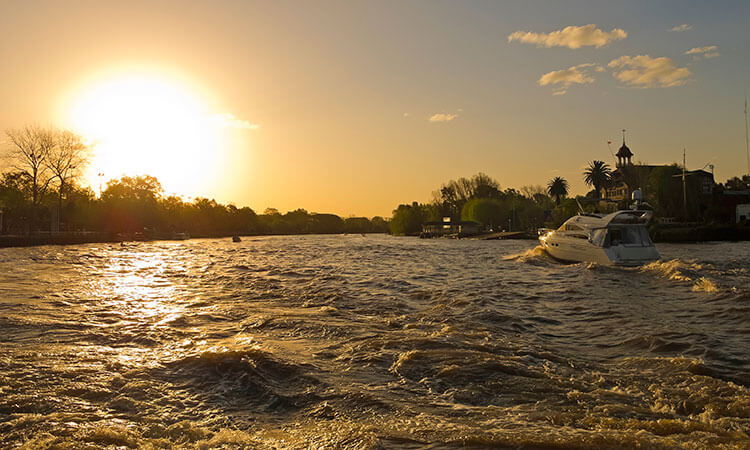 The seasons in Argentina are the opposite of those in the Northern Hemisphere.  When it is cold in Europe and North America it is blazing hot in Buenos Aires! When it is the peak of our North American summer it is quite cold in Argentina.  Buenos Aires is quite a bit South of the equator and temperature variations are quite extreme throughout the year.
The summer months of December through February can have extremely hot weather during the day in the 90's Fahrenheit and be quite humid. Winters, on the other hand are quite chilly with daytime highs in the low 60's during the day and lows into the mid to low 40's Fahrenheit at night during the winter months of June through August.
The country has four seasons: winter (June – August), spring (September – November), summer (December – February) and fall (March – May), all featuring different weather conditions.
Travel Seasons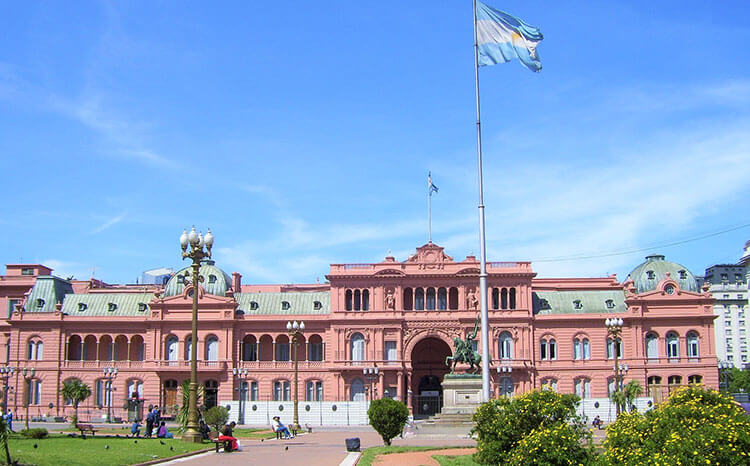 High season (December-February)
High season is the period from December through February and peak summertime in Argentina.  Peak tourist season in Buenos Aires is during January and February with more crowds and hotel rates start to swell. There is also a large influx of cruise ship passengers, holiday travelers for the Christmas and New Year's holidays and summer break for local children so the travel season is quite busy at this time.
During the later half of December through the first week in January there are less locals in Buenos Aires as many locals escape the heat and flock to beaches. Expect high temperatures and high season pricing for hotels. Days will be long and hot and ideal for exploring the city.
Shoulder Season: (Argentine Fall & Spring)
The best time to visit Buenos Aires for some may be during these months. The fall and spring in Buenos Aires are amazing in terms of weather for Buenos Aires. Fall is from March to May and spring is from September to November.  Temperatures are near idyllic; crowds are lower, and pricing is great for hotels.
Low season (June-August)
Winter corresponds with low season in Buenos Aires. This is from June to August. The days are shorter, and it is chilly but does not snow. Days can be overcast and cold and it is slow for tourism.  Due to this fact, hotel pricing is the lowest of the year.
Key events in Buenos Aires: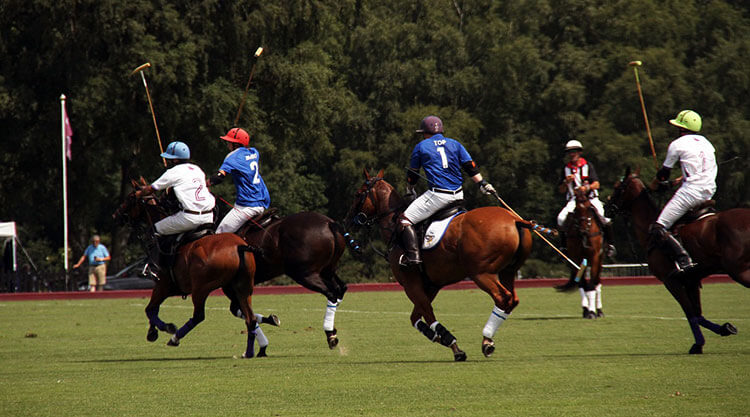 The following are some key events. Some may be subject to revision or cancellation due to covid-19.
May – Feria Masticar – food festival. Awesome four day event with lots of great food.
August – Buenos Aires Fashion Week – beautiful people, great parties.
August – Tango Festival and World Cup
November – Lollapalooza Argentina; 26-28 November, 2021 at Hipódromo de San Isidro
December- The world's premier polo event. Campeonato de Polo
Buenos Aires is also known world-wide for it's electronic dance music scene and has some amazing EDM festivals. Due to Covid-19 most have been suspended for 2021, but should return in 2022.
If you are interested in visiting this incredible city, check out our Buenos Aires Travel Package.