If you are traveling to Ibiza and need a covid-19 test before boarding your flight home, check out the list below on where to get a covid-19 test in Ibiza. It is vitally important that you are fully aware of latest requirements in your return destination, before leaving Ibiza. Rules are constantly changing at the moment so it is necessary to collect information of your local regulations.
Note that since January 26th, 2021, the US government has required all air passengers arriving back to the US from any foreign country to demonstrate they are negative for COVID-19 in order to board their flights. Passengers must show a negative test result taken no more than 3 days before their return flight or present documentation of having recovered from COVID-19 upon departure.
The following is a list of locations where you can get a Covid-19 test on the island of Ibiza.
Eurofins Megalab
Eurofins Megalab performs COVID tests at Ibiza airport.
Website: https://eurofins-megalab.com/pruebas-covid-19-en-los-aeropuertos-de-espana/ – see the exact location of the test area on the map.
Schedules: Monday to Sunday: 8:00 a.m. – 7:00 p.m.
Contact: +34 900 100 880 between 09:00 and 19:00 – Book online or call the information hotline.
Price:
PCR tests €110
Antigen tests €40
Galeno
If you'd like to do the test at your hotel, first you need to complete the form (on their website) and ask your hotel reception about the test service, the days and hours of testing at your hotel. If you'd like to do the test at the clinic, NO appointment is necessary, you can go during opening hours. NO COVID TEST APPOINTMENTS by phone.
Website: https://galenoclinic.com/formulario-citas/?lang=en
Location: C/ Ruda S/N esquina Hotel Garbi (by the corner of Hotel Garbi), Playa Den Bossa.
Schedules: Monday to Friday from 09:00 to 13:00 and 16:30 to 20:00 / Saturdays from 09:30 to 13:00.
Contact: +34 971 34 25 25 or +34 971 34 17 71.
Price:
PCR tests €98
Antigen tests €30 (€40 on weekends)
Salutlabs
This lab offers convenient home testing service and delivers your PCR test / Antigen test to your home in Ibiza (including hotel, villa etc). They don't do tests in their clinics. Your PCR or Antigen test results and travel certificate will be delivered by email within 24 hours.
Website: https://www.salutlabs.com/ibiza (book your test online). For any last minute tests, call +34 960 130 352.
Location: Carrer de s'Illa Plana 7, 07800, Ibiza, Illes Baleares (around 15 minutes by car from Playa Den Bossa)
Contact: +34 960 130 352.
Price:
PCR tests €125
Antigen tests €65
Covid Tests at Ibiza Hotels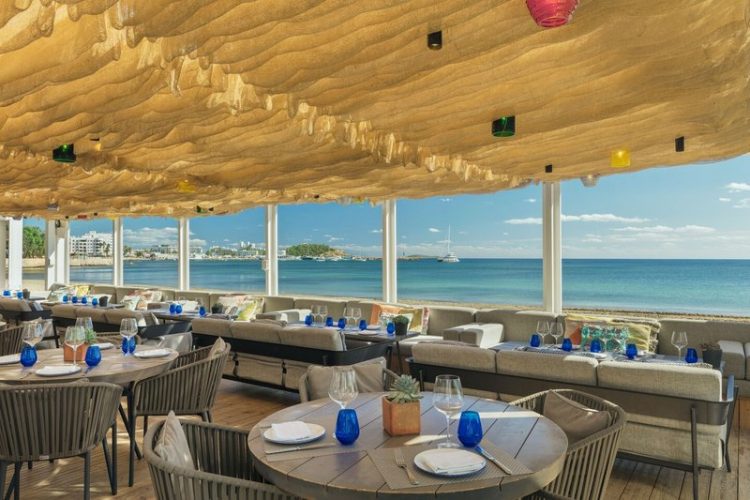 Most of 5-star hotels in Ibiza offer a concierge service that helps clients obtain a covid-19 test. They will generally recommend a lab or clinic they partner with or have a special arrangement to help tourists in obtaining these tests.  Please ask your hotel concierge upon check in for details.
If you booked our Ibiza Travel Package with us, you could contact our staff and we'd be happy to assist you with any questions. We can also set up the appointment at your hotel (before your trip) and make the entire experience completely without Hassles!
Note we cannot guarantee the accuracy of any lab's testing or whether or not your airline or government will accept one of these tests. This post is for general information purposes only.  It is advisable to consult with your country of residence and airline for  specific requirements and which testing labs they will and won't accept. Information on testing and costs are subject to change.
PLEASE KEEP IN MIND THAT WE ONLY OFFER ASSISTANCE IN IBIZA WITH COVID-19 TESTS IF YOU HAVE BOOKED A TRAVEL PACKAGE WITH US.