Renowned for its crystal-clear coves, wooded islands, vineyard-clad hills, and picturesque harbor towns, the Dalmatian Coast is an adventurer's paradise which makes Croatia one of the world's top destinations. So when is the best time to visit Croatia? You can visit this country year-round, but most people travel to Croatia between May & October.
Below is a brief description of Croatia's travel seasons as well as great events to attend all year long. Keep in mind that Croatia is OPEN for fully vaccinated travelers (including American citizens) for travel during Summer 2021!
Best Time to Visit Croatia Based on Travel Seasons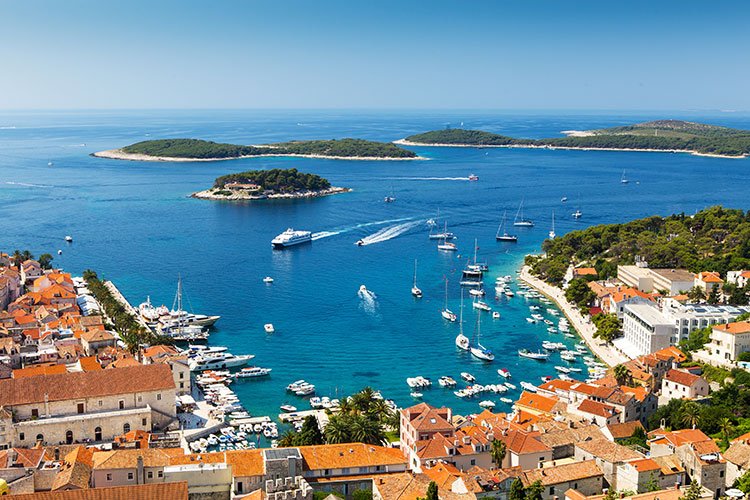 High Season (July-August)
The summer is peak season in Croatia, as visitors and locals alike enjoy the dry, hot weather. Summer is the sunniest and driest season along the coast which means you're unlikely to be interfered by rains.
In the summer, Croatia's coast offers travelers a delightfully warm and Mediterranean climate with the temperatures averaging between 75°F and 82°F. Bear in mind that in summer, especially August, prices are at the highest and most places are crowded with tourists.
The season reaches its peak the last three weeks of July and the first three weeks of August. July and August are the most exciting times to visit as the weather is beach-perfect and the festival season is in full swing. Outdoor venues host music, food and cultural events on a weekly basis, offering an entertaining and lively experience.
If you are looking to travel during this season, we recommend booking early as hotels sell out way in advance!
Shoulder Season (May-June & Sept.-Oct.)
The shoulder months are a great time to visit with a pleasant climate and sunny skies, lower price and fewer crowds as European schools are open during these months. The seas are still relatively warm so swimming is still an option.
During these months, besides of having good weather, ferries to the islands are still frequent. Cooler conditions in May and October lend themselves to a wide range of other outdoor activities, from hiking to kayaking.
For many, this season is considered the best time to travel to Croatia.
Low Season (November-April)
As winter begins, many island hotels and transportations close for the season. Croatia sees the fewest tourists from November to April. While it does get cold, you can still have a fabulous time.
During Croatia's winter, stay away from the coast as there is nothing but closed beaches and abandoned resorts. Instead, head inland and explore popular destinations like Dubrovnik, Split, Zadar and Zagreb.
February is the coldest time of year in Croatia. December is all about snow sports and Christmas markets while February rings in Carnival season.
Special Events in Croatia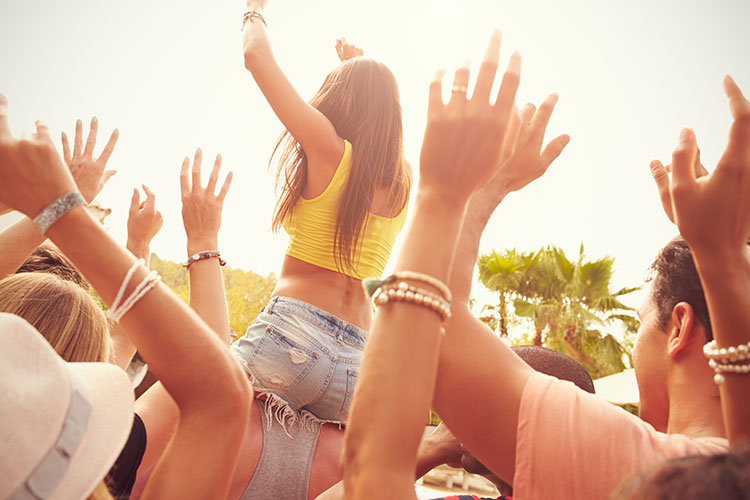 There are countless options of festivals during the Croatian summer, so we only named a few as well as some during the off seasons. Just keep in mind that due to the pandemic, some may not be available for 2021.
InMusic Festival – This is Croatia's largest open-air festival. It takes place in late June. It was canceled for 2021, but is scheduled for June 20-22, 2022. The music genre is from rock to electronica.
Fresh Island Festival – As Europe is dominated by EDM festivals throughout the summer, this is one of the largest Hip Hop festivals in Europe. It takes place on the island of Pag in July.
Ultra Europe – One of the largest EDM festivals in Europe, it takes place in July.
Love International – World leading underground DJs, producers and live acts play out across woodland stages, boat parties and beaches from sunrise to sunset in Tisno, Croatia. It takes place in mid-July.
Zagreb Film Festival – Showcasing excellent documentaries and art films from all over the world. Takes place in November.
Advent in Zagreb – The best in Christmas markets, with mulled wine, traditional gifts, music and performance on offer.
Now that you can plan your trip on the best time to visit Croatia, check our our Croatia Island Hopping Tour. Keep in mind that we can customize this package to include other destinations in Croatia as well!