Iceland has quickly become one of the "it" destinations for jetsetters in recent years.  Known as "the land of fire and ice" the country offers incredibly unique travel experiences found nowhere else on earth. Travelers can see geysers, waterfalls, glaciers, volcanoes, hot springs, and endless stretches of black sand beaches or the famous Aurora Borealis (Northern Lights) – just to name a few activities! So when is the best time to visit Iceland? The answer really depends on your travel goals as Iceland can be visited year round – although many people are enjoying Iceland NOW in 2021 as it is OPEN to vaccinated tourists for COVID-19!
Best Time to Visit Iceland Based on Weather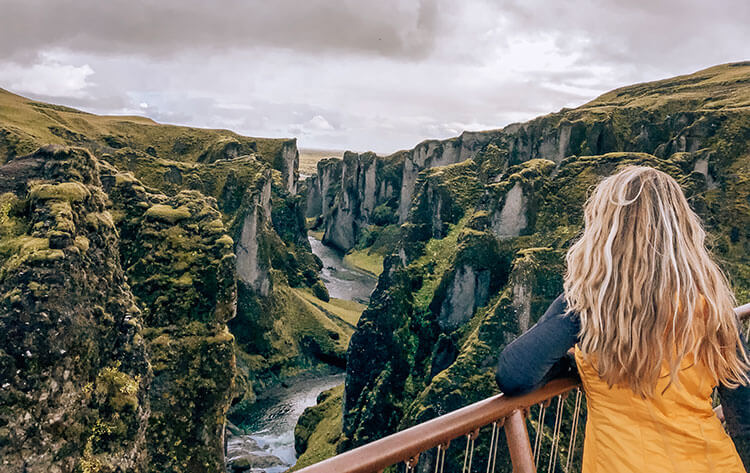 Iceland's weather is not as extreme as it sounds! Although Iceland does get obviously cold, it is milder than what most people expect. The winters average in the 30's Fahrenheit in Reykjavik while the summers average around the mid 50's Fahrenheit during the day.
Winters in Iceland are actually not as cold as Boston, New York or even many parts of Canada! Keep in mind that there are occasional warmer/colder days in each of these seasons but those are generally the average temperatures making a trip to Iceland in winter "doable" for many people!
The spring and fall months offer temperatures that are in-between these temperatures. One important thing to note about weather in Iceland is that weather can be highly unpredictable and change throughout one day! It can be sunny, for example in the morning and suddenly snow then end up being sunny again or rain later during the same day! For this reason, it is recommended to always pack accordingly and in "layers"!
Travel Seasons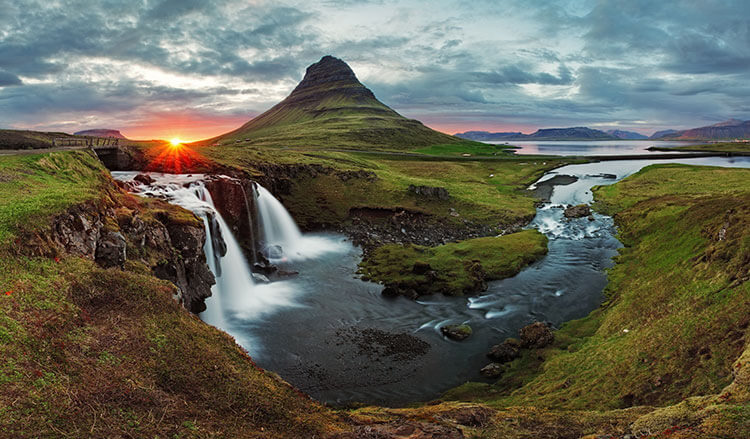 High Season (June – August)
Iceland's high season in terms of travel falls during the summer months. It begins around mid-June and runs through August. During this period, the temperature is generally milder, and the days are very long allowing visitors to enjoy outdoor adventures and sightseeing and the famous "midnight sun"!  This time of year, is also more expensive due to higher demand for hotels so booking early is a great idea. High season is a good time to consider traveling to Iceland if you are interested in extreme sports and other outdoors activities as this time if the time when most of the island is accessible by vehicle.
Low Season (Mid-Oct. to Mid-May)
The low travel season in Iceland corresponds to the shorter and cold winter days.  Winter temperatures in Iceland are moderate, generally hovering right around freezing, though days are often dark, with just four to six hours of daylight. Many parts of the country are not accessible at this time, so winter is a good time for a quick city break focused on Reykjavik perhaps en route to other parts of Europe or a short weekend trip from the USA East Coast. Naturally, hotel rates are also lowest at this time of year.
Shoulder Season (Mid-May to Mid-June, Sept. to Mid-Oct.)
Shoulder season, sandwiched between the high and low seasons can be a great time to visit Iceland! This is particularly the case as you can still catch mild weather and longer days as well as good rates on hotels. Crowds also tend to be thin around this time so you can have a very enjoyable time if you prefer to have less tourists around.
Best Time to Visit Iceland based on Popular Activities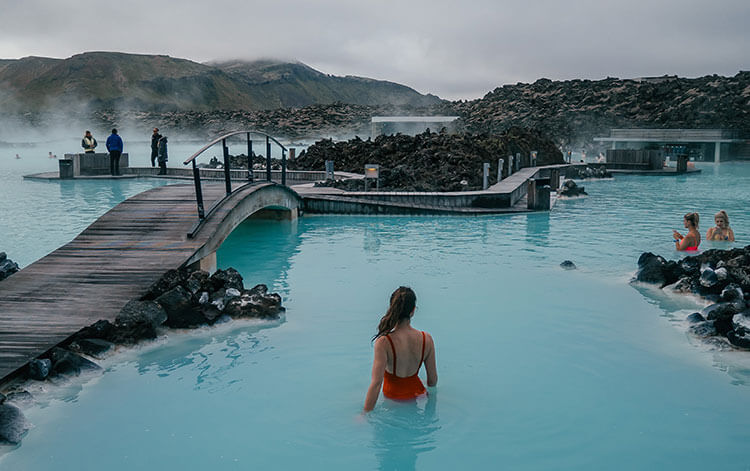 Best time for Whale Watching: Generally, the best time to go whale watching in Iceland is from April to October. The peak months to whale watch are June and July. In northern Iceland, you'll have a wider window to enjoy visits from humpbacks, minkes, and dolphins, which is from May to August.
Best time for the Hot Springs: Iceland's hot water baths are one of the most essential components of the local culture, both for social as well as wellness benefits. Reykjavík's public pools are open all year round but the island also has hundreds of hidden "hot pots" that tap directly into the geothermal activity under its lava-ridden surface. Check them out during September or the first half of October, when they're all still accessible by mountain road, but the crowds of tourists have significantly died down.
Special Events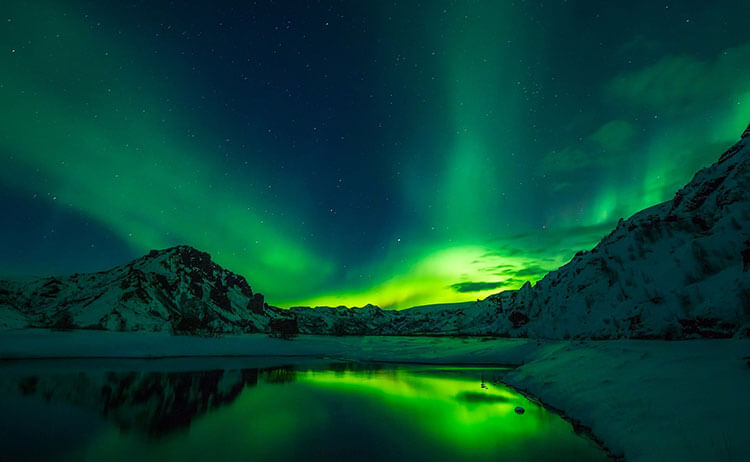 Northern Lights – Many people visit Iceland hoping to see the Aurora Borealis, or Northern Lights. The Northern Lights appear from September until April, but February to March, and September to October are the best months to see them.
Iceland Airwaves – "Iceland Airwaves" is an awesome four-day music festival held in early November of each year. The festival is regarded as the biggest celebration of music in Iceland and boasts an unrivaled line-up of established and up-and-coming artists. From concerts in tiny record stores and art museums to cool bars and beautiful churches, Airwaves-goers can expect to soak up the festival atmosphere in some of the city's most unique venues located closely throughout the capital´s historical downtown.
Reyjkavic Jazz Fest – Held in late August, the Reykjavik Jazz Festival boasts a stellar line-up of jazz and blues artists from around the world playing a variety of styles at local clubs and venues during the last two weeks of August.
If you have questions about Iceland or would like a custom tailored trip to Iceland either as a destination in itself or a multi-country European itinerary, contact one of reps or check out our Iceland Travel Package.