Rio de Janeiro New Year's Eve is one of the top yearly events for local Cariocas (people from Rio). For them it represents a new beginning, a time to recharge, shake off bad experiences from the past year and give thanks!
In Brazil, New Year's Eve is called "Réveillon", which comes from the French word "Réveiller," which means waking up (a new awakening).
Rio de Janeiro New Year's Eve isn't an event made for tourists. Locals love and embrace it year after year, and this is what makes it so special as the atmosphere is incredible. Rio locals know how to throw parties so expect an outrageous experience.
Top Reasons to travel to Rio de Janeiro New Year's Eve: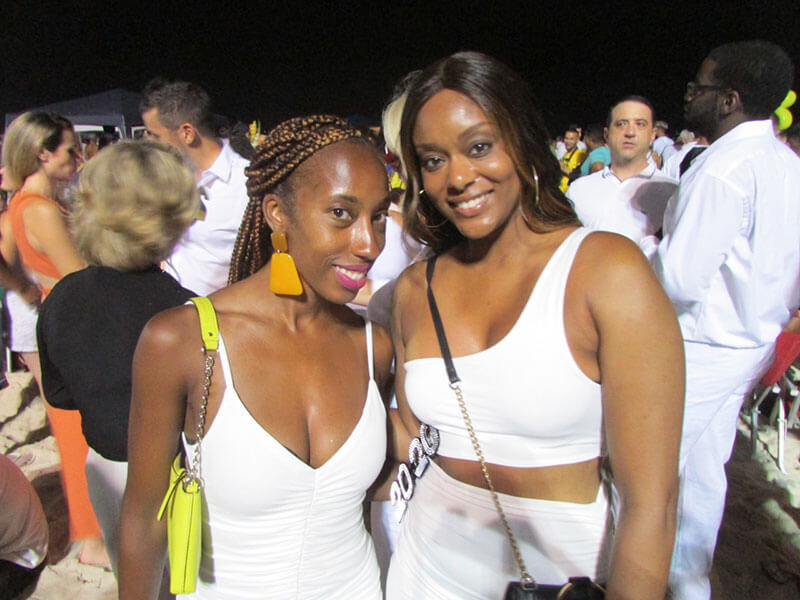 New Year's Eve on Copacabana Beach – New Year's in Copacabana is extremely fun, and with 2.5 miles of magnificent shorelines and a cityscape that breathes party and celebration. Over 2 million people head to Copacabana for NYE. Live music is set up on the beach starts to play at around 8 o'clock at night. Due to Copacabana beach size, there are several stages set up along the shore, which features exclusive live musical performances with the hottest Brazilian singers and bands.
The Countdown & Fireworks Shows – The show begins right at midnight, with colorful and loud fireworks set off from barges that are anchored in front of Copacabana beach. They last for over 15 minutes non-stop. It's a jaw-dropping and happy moment for all spectators. Obviously, the Fireworks Show in Copacabana is the best, but they also have fireworks shows all over the city (Lagoa, Flamengo, Barra, etc.)
Local Traditions – You are wrong thinking that all New Year's Eves around the world are the same. Not in Brazil and particularly not in Rio. You can watch how traditions play a huge part in this special event, and in some ways, it can affect the life of Brazilians, emotionally and spiritually. Those traditions are:

White outfit. Most people wear white during New Year's Eve in Brazil in general. They believe that white represents peace. And nothing better than welcoming the new year with peace.
Offering to Iemanjá. Iemanjá is the goddess of the sea according to Candomblé and Umbanda, Afro-Brazilian religions. Because Iemanjá is the mother of the waters, people in coastal cities ask her for protection and peace for the upcoming year in return for a few humble gifts, such as flowers, perfumes, pearls, jewelry, mirrors, candles, etc. The gifts are placed in little flotations in the ocean and pushed toward the open sea so that their deity may receive it.
Jumping over seven waves. Jumping seven waves is one of the most popular New Year traditions in Brazil. Brazilians believe this brings them luck and strength to face the year ahead of them. For each wave you jump, you are allowed one good wish.

Atmosphere leading to Rio NYE – There is definitely a buzz in the city on the days and nights leading to Rio de Janeiro New Year's Eve. The beaches are packed, and the nightlife is full of special events as everyone is in a "party mood".
The Weather – For most of us, it is winter, but the end of December is the middle of summer in Rio de Janeiro. So, expect the temperature to be in the 80s, which is perfect for having cold beers or caipirinhas on the beach.
If you are looking for a No-Hassle Rio de Janeiro New Year's Eve Experience, we recommend booking our New Years in Rio Travel Package. It includes accommodation (choose between 3 & 5 stars), airport transfers, must see tours, nightlife, access to one of Rio's top NYE parties & on-location staff.