San Fermin in Pamplona is one of the world's top festivals. Between July 5 & 15 each year, millions of people flock to this small city to check the Running of the Bulls off their bucket-list. If you are thinking about taking part in this Once-In-A-Lifetime Experience, you may be asking yourself Where to Stay in Pamplona for the Running of the Bulls?
Staying within walking distance to the city center is highly recommended. You do not want to rely on taxis or public transportation to get around. Traffic during this time is very congested and it may be difficult to get a taxi during peak hours.
The areas we recommend are the Old City Center & the New City close to the Hospitals & University Campus. All hotels that we provide in our Running of the Bulls Travel Package are in the city center or just outside of it and within walking distance. Whichever hotel you choose, one thing that is HIGHLY RECOMMENDED is to BOOK EARLY as hotels sell out months in advance.
Where to Stay in Pamplona – Old City Hotels
The city center is where San Fermin's main events take place – the Fireworks Show, the Running of the Bulls, Day Parades, Bull Fights, etc. During the festival, IT IS THE PLACE TO BE. The great thing about staying in the city center is you are close to everything. Just keep in mind that this part of town is pretty noisy and hotels in the city center are much more expensive.
Hotel La Perla – 5 Stars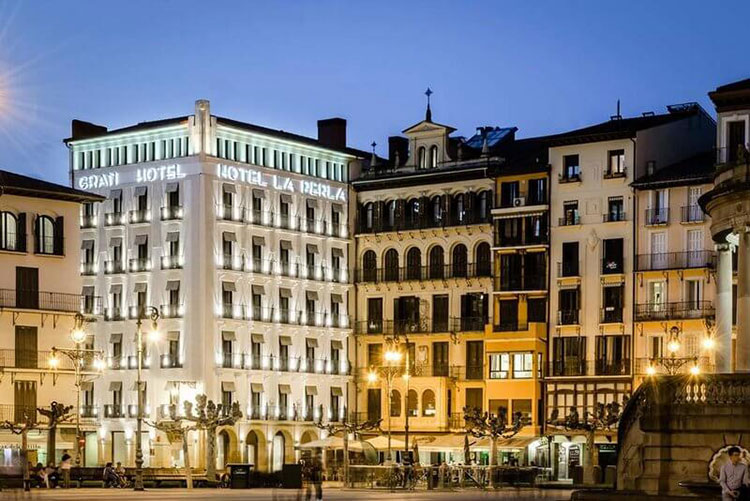 It is a historic hotel (built in 1880s) that was frequented by Ernest Hemmingway. One side of the hotel building faces Estafeta Street, one of the main routes of the San Fermin Festival, so you can actually have room with a balcony view of the Running of the Bulls. Just expect to pay a pretty penny for this option as it is one of if not the most expensive hotel in the city. More Details About La Perla Hotel
Tres Reyes Hotel – 4 Stars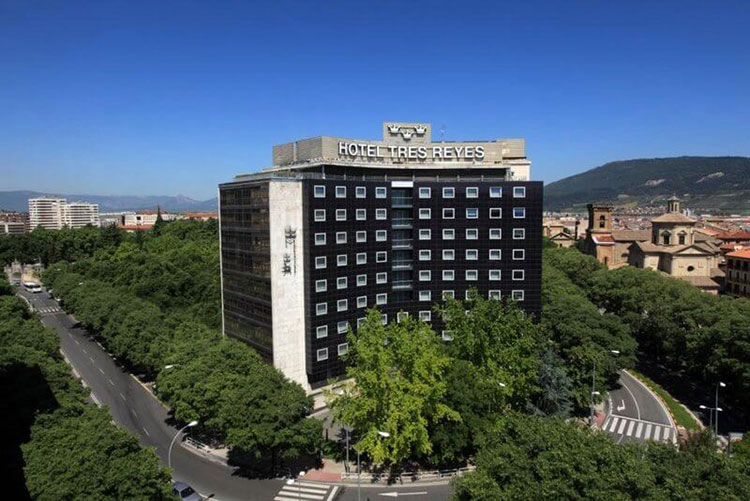 Conveniently located in central Pamplona, the Hotel Tres Reyes Pamplona is a short walk to the very heart of the action during the San Fermin Festival (5 minute walk). It is a little outside of town so it is not as noisy. We feel this hotel provides the best value if you wanted to stay in the Old City. More Details About Tres Reyes Hotel
Hotel Maisonnave – 4 Stars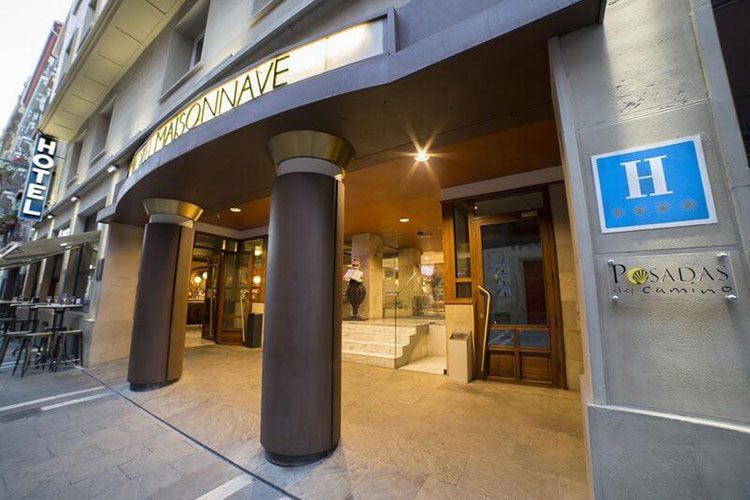 The hotel is right in the center of town and the perfect launching pad for the San Fermin Festival. It is actually located right next to Pamplona's party scene and its bar is a local favorite.  More Details About Hotel Maisonnave
Where to Stay in Pamplona – New City Hotels
As Pamplona expanded, new neighborhoods were built outside the city center. Iturrama, San Juan and Ermitagaña-Mendebaldea neighborhoods are 2 to 3 kilometers from the city center (5 minute cab ride or 30 – 40 minute walk). These areas are more residential and modern.
We work with a couple of hotels in this area. Even though these hotels are further away from the action, they are still within walking distance or a short cab ride, are a more economic alternative to staying in the city center, and provide a less noisy environment so that you can get some rest.
Hotel NH Pamplona Iruña Park – 4 Stars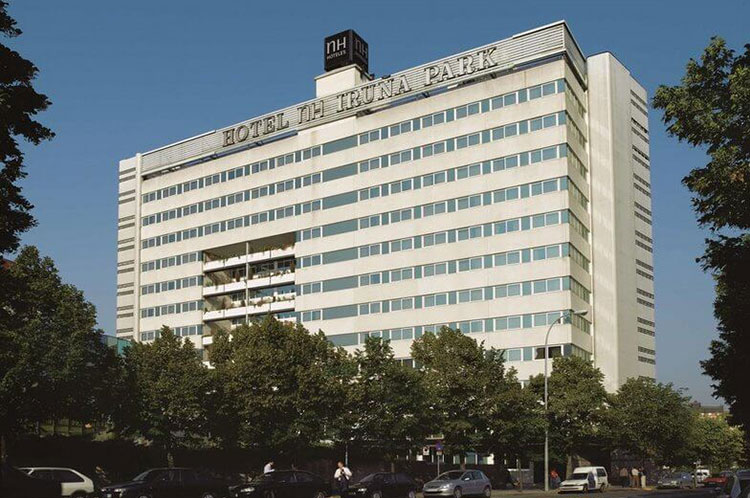 The hotel, remodeled in 2016, is in the quiet San Juan neighborhood of Pamplona, close to the Japanese-style Yamaguchi Park. It's only a 30 minute walk to the city center. More Details About NH Pamplona Iruña Park
Hotel Albret – 3 Stars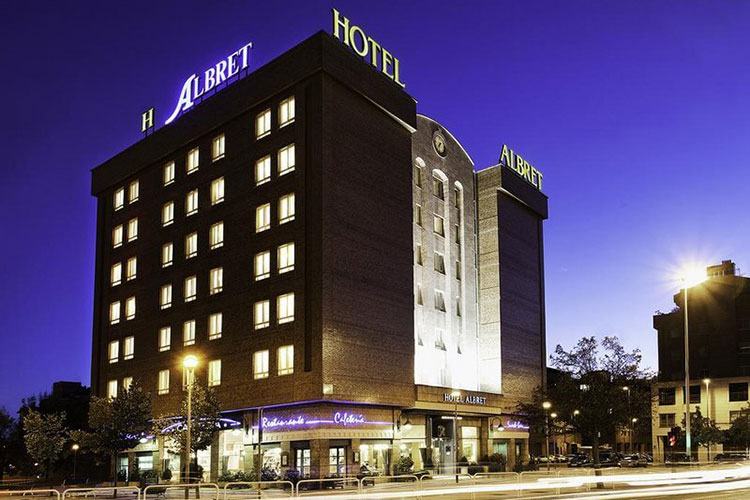 Located 1.5 miles (about a 40 minute – walk) to Pamplona's city center, the hotel is a modern, comfortable, clean option located a few meters from the Navarra University Clinic & the "Pablo Sarasate" Conservatory. It is our least expensive option for the San Fermin Festival and highly recommended. More Details About Hotel Albret
Below is a map of all Pamplona Hotel options above. If you are looking for a no-hassle vacation for the Running of the Bulls, give us a call or fill out a contact form on our site.