Worried about leaving your fur best-friend alone at home while you're traveling to Rio? We've got your covered! Below is a comprehensive list of hotels that can welcome your furry friends without the hassles. Not only are these hotels pet friendly, but they also are located in the best part of Rio to stay in for tourists, and offer good service.   The following Rio pet friendly hotels are divided by three four and five stars.
Keep in mind that each hotel has their own rules and regulations on receiving guests with pets (type of pet, size of the pet,  maximum weight of pet etc).  Additionally it is important to contact your closest consulate of Brazil, the AIRLINE you are flying,  as well as check with  US Customs (or your country's customs department) to see what sorts of vaccinations are required and restrictions are in place for traveling with your pet or re-entering the country with your pet!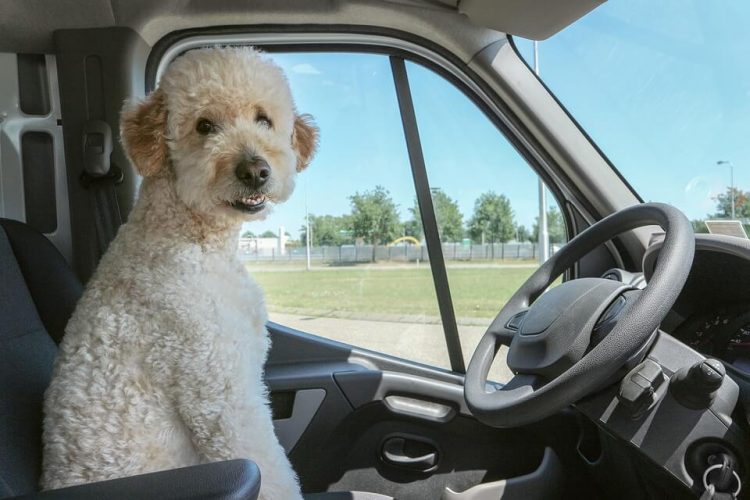 Three Star Pet Friendly Hotels in Rio:
Ibis Copacabana Posto 5 (3-star)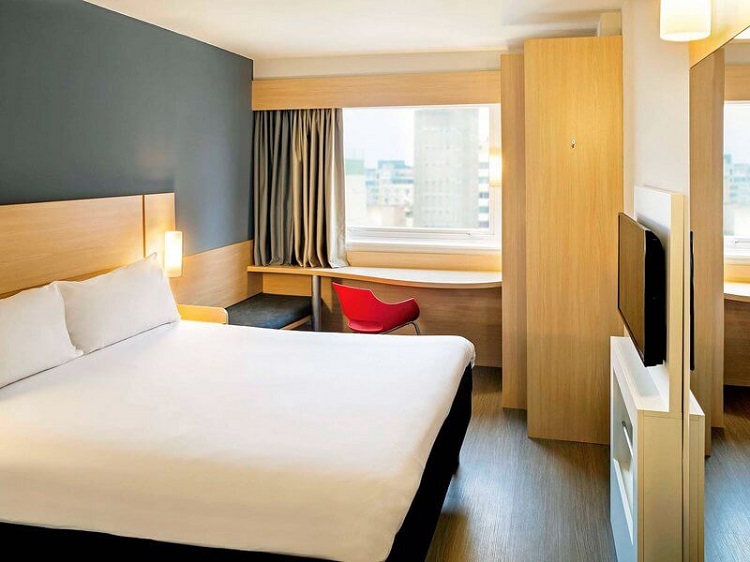 The Ibis Copacabana Posto 5 is a great budget hotel in Rio with  an excellent location that is pet friendly. The property is close to Copacabana Beach, where the famous New Year's Eve, marathons & carnival blocks happen.  It is also close to the beaches at Ipanema, Leblon, Arpoador, and Leme and the neighborhoods of Botafogo and Centro.  The hotel allows DOGS and CATS up to 15 kilos/ approx 33 pounds. The fee is about $11USD per day. The hotel offers a "kit" with a pee mat  and pillow as well as a bow.. Pets must NOT be left unattended in Rooms. See more details for the  Ibis Copacabana Posto 5 Hotel .
Four Star Pet Friendly Hotels in Rio:
Arena Leme Hotel (4-star)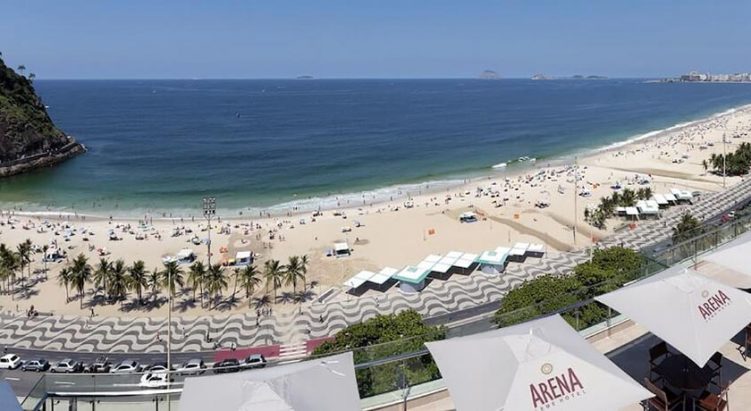 The Arena Leme hotel offers contemporary beachfront accommodation in one of Rio de Janeiro's quietest and most relaxing neighborhoods. Along with a restaurant, this smoke-free pet-friendly  hotel has an outdoor pool and a fitness center. Free buffet breakfast and free Wi-Fi in public areas are also provided. Additionally, a bar/lounge, a poolside bar, and a coffee shop/café are on site. Dogs or Cats are allowed with a maximum weight of 8 kilos /17 pounds. Vaccination certificates required at check in. Daily fee of approx $13USD per day or approx $50USD for the week. Pets cannot be left alone in the rooms. Leashes must be used in common areas. Pets cannot be in the pool or restaurant area. Pet bed, pee mat for dogs/litter box for cats and bowls included. Clients must sign a damage release with the hotel. More details about the Arena Leme Hotel. 
Hotel Novotel Leme (4-star)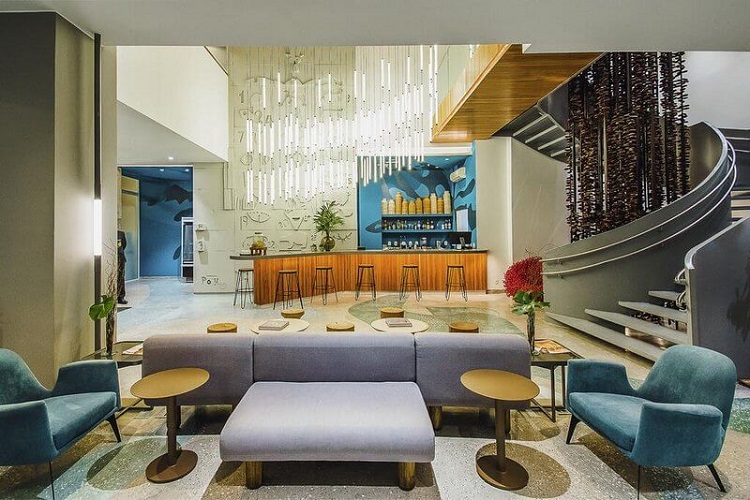 The Novotel Leme is a modern hotel located in the quiet neighborhood of Leme, just two blocks from the famous boardwalk of Copacabana beach, close to the Sugarloaf Mountain cable car. This pet friendly hotel features a rooftop with an outdoor pool, bar and panoramic view. The hotel allows ONLY DOGS. They must be under 33 pounds and CANNOT be left unattended in rooms.  More details about the Novotel Rio de Janeiro Hotel Leme.
Sol Ipanema Hotel (4-star)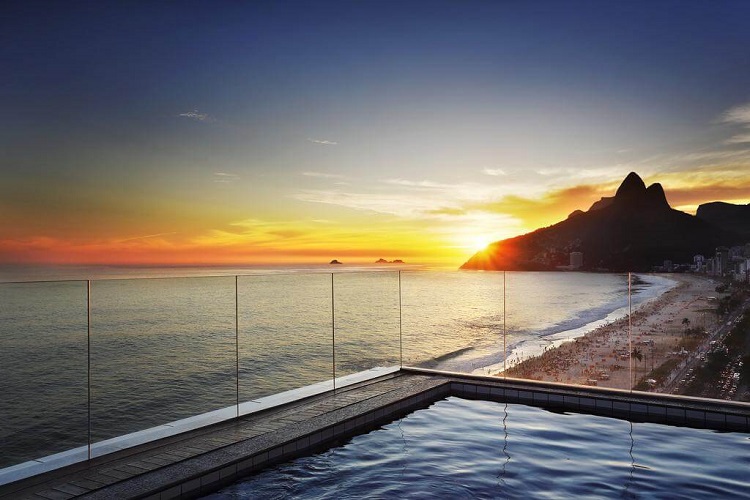 The Sol Ipanema hotel in Rio is a great hotel located across the street from Ipanema beach in Rio.  It is perfectly located  close to  Ipanema beach's Posto 9, one of the trendiest sections of Rio de Janeiro.  The hotel welcomes DOGS only for a daily fee of about $35USD per day. The maximum weight is 7 kilos /about 15lbs. Vaccination record must be  presented upon arrival. Dogs are NOT allowed in pool area or restaurants and must be on leashes in common areas. Pets must NOT be left alone in the rooms. A "pet kit" will be provided with a small bed for the dog as well as a bowl and dogfood daily and a pee mat.  More details about the Sol Ipanema Hotel Rio.
Five Star Pet Friendly Hotels in Rio:
Hilton Rio Copacabana Hotel (5-star)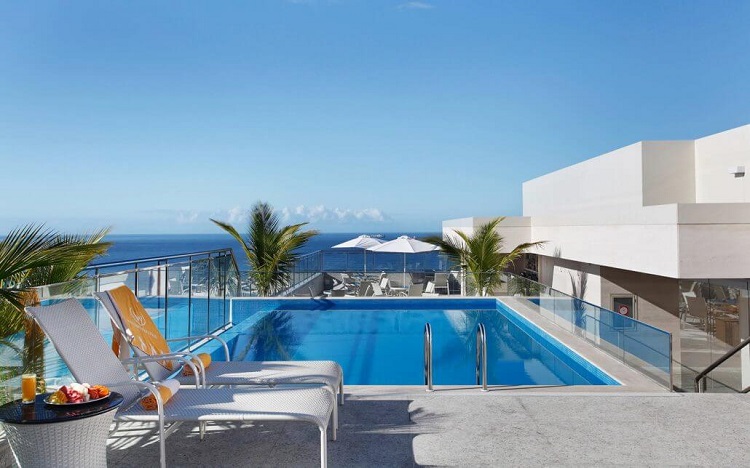 This  5-star pet friendly hotel is ideally located across from the blue waters of Copacabana beach. It features an elegant spa and a rooftop pool, both with splendid sea views. The hotel offers bright, sophisticated rooms with air conditioning, a TV and a minibar. Most rooms feature scenic ocean views.  The Hilton is among the few pet friendly Rio hotels allowing more than one pet. Travelers can accommodate up to two small pets under 33 pounds. Each pet has a registration fee of about $35USD. This includes a pet pilow/bed, and bowl. It is not advisable to leave pets unattended in the rooms. It is not allowed unless arranged with the hotel in advance. Pets must be on leashes and not allowed in pool, gym or restaurant areas. More details about the Hilton Rio Copacabana Hotel.
Belmond Copacabana Palace Hotel (5-star)

The Copacabana Palace is Brazil's most iconic and glamorous hotel. It has hosted countless Hollywood celebrities, rock and roll stars, politicians and thousands of guests since 1923.  The Belmond Copacabana Palace Hotel, is located directly across the street from the world famous Copacabana beach and is close to all of Rio's best attractions. This property is surprisingly pet friendly.  The hotel allows for ONE dog under  5 kilos / 11 pounds in the rooms. There is a flat rate pet fee of approximately $225USD. The fee includes a bowl and pet food. Guests are encouraged to advise the race of the dog prior to arrival to make sure the hotel has the most appropriate food for your furry friend. Dogs are NOT allowed in pool or restaurant areas and must have a leash at all times but ARE allowed alone in rooms.  More details about the Belmond Copacabana Palace Hotel.
Miramar Hotel by Windsor (5-star)

The Miramar by Windsor is a five star hotel located at the end of Copacabana beach located in an amazing location within a short walk of Ipanema beach and Arpoador. The hotel is one of our best sellers because of its great service, great location and value. It is a large property with 15 stories and over 200 rooms yet feels very cozy and intimate due to is architecture and quiet location.  Dogs are allowed at the Miramar up to 5kg/approx 11 pounds. They must be on a leash at all times and cannot access the pool area or restaurants. Dogs must be on leashes when transiting around the hotel and there is a flat fee of about $60USD for pets. The pets also have a special "pet kit" provided by the property with a doggy pillow to sleep in and bowls for food and water.  More details about the Miramar by Windsor Hotel .
Please note that pet policies can vary and change at anytime. It is advisable to check with your rep prior to departure in order to verify current policies.  Click HERE to visit our Rio Packages page. We can customize an amazing trip for you and your pet!