1) Is this a group trip?
YES. It is a large group trip with many travelers and local TGW staff members hosting you all week long during Carnival.
2) What age range is this trip for and what is the group like each year?
Most of our travelers are working professionals from mid to late 20's to mid 40's (this is not a backpacker trip by any means!)  but we do have people of all ages that join in the fun and often about 1/3 of the group is over 45! (we have had clients as young as 18 and as old as 95 partying and had a blast with us!). We have found throughout our nearly 20 years in business that Carnival in Rio is an ultimate "bucket list" travel goal for nearly everyone, regardless of age and thus our package draws a very diverse crowd of all ages from around the world!
Our Rio Carnival Tours each year have many singles, couples, clients celebrating milestone birthdays (30th, 40th, 50th, birthdays), many bachelor and bachelorette parties, honeymooners, family trips with parents traveling with their adult kids, clients who graduated from college recently or business/law/med school,  milestone anniversaries (25th, even 50th sometimes), – just to name a few!!
Bottom line, if you want to have fun and experience Rio carnival you will have a great time with us! Regarding carnival parties in Rio, the majority of attendees of local parties are between 25 and 40 years old. If you are young ore "young at heart" you are more than welcome to attend the group!  We additionally do have options to modify /reduce parties or adapt for more mature crowds upon request.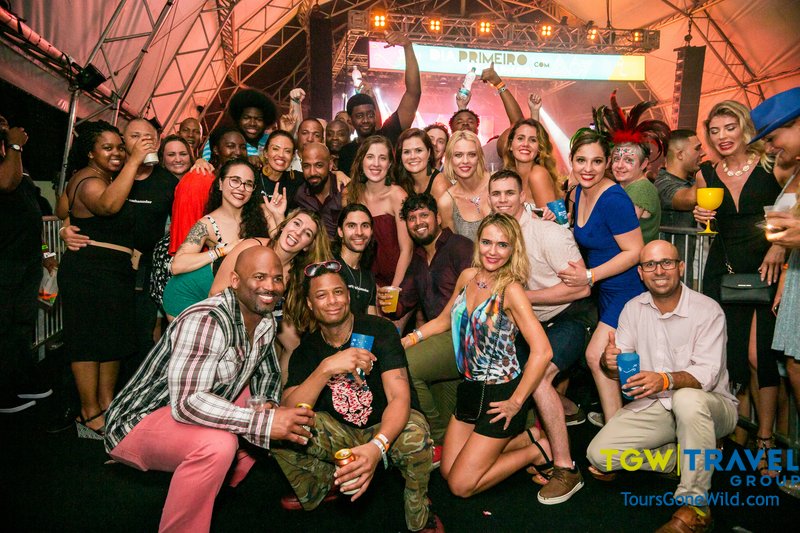 3) Is it okay if I travel alone?
Absolutely! You are in good company!! Many clients book our Rio Carnival Package to join a group and meet like-minded travelers and make friends to hang out with. If you are traveling alone, we can also possibly provide you with a roommate (same gender) to share a room with and you can split the cost of the room and save quite a bit of money. If you are interested in this option, just ask your sales rep.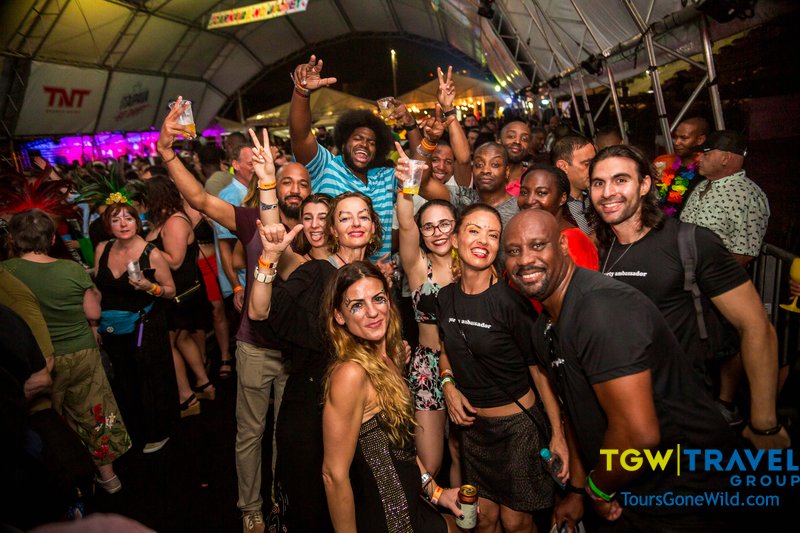 4) How structured is this package? Do I have any free time on my own?
Our Rio Carnival package is loosely structured to provide you with both awesome structured group events (such as the parties included in your package & the Christ Statue Tour) and plenty of free time to relax and explore Rio's beaches, take in street parties or join optional sightseeing excursions.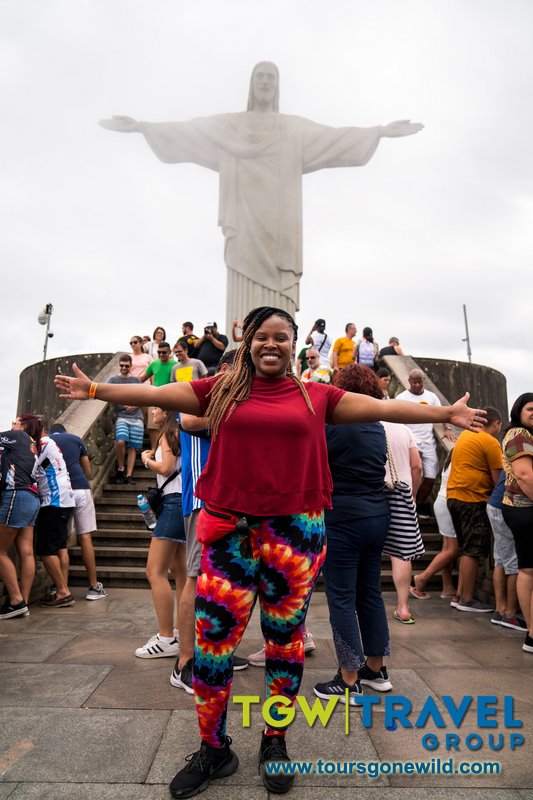 5) What if I do not want to join a group? Can I just purchase a Rio Carnival Package?
YES! If you do not want to join a group we can customize an awesome private independent package for you to experience the best of Carnival without any of the structured group activities and with the full support of our local Rio office which is on call 24/7 to assist you locally in Brazil. We have been in business since 2004 and can provide you with a competitive and high-quality package if you do not want a group experience. We are experts in Rio Carnival and personally visit and inspect all properties in Rio de Janeiro on a regular basis and are highly seasoned experts when it comes to planning your Carnival trip to Rio!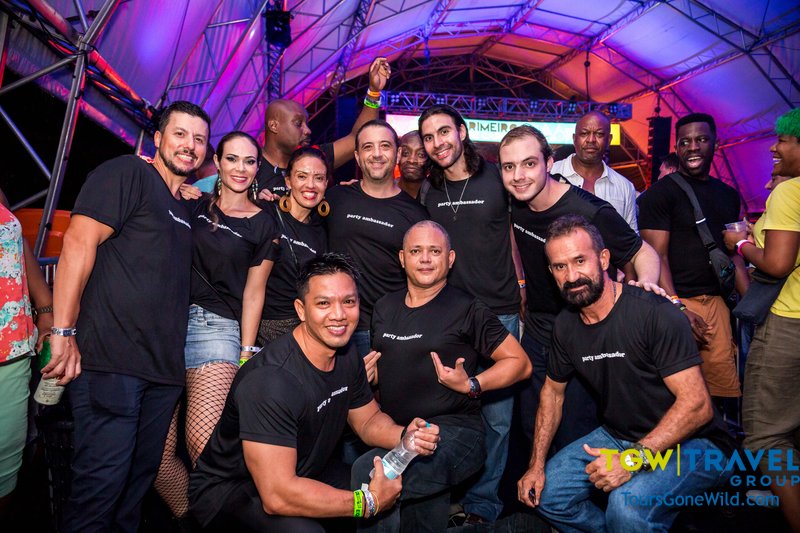 6) What if I do not want parties?
As mentioned above, people of ALL AGES participate in our packages and you will feel welcome at all of our parties/Carnival balls/events.  For this reason, most people do want them but if you are NOT  interested in parties we can customize an excellent package without parties or REDUCE /modify the number of parties in your package or present a package option with events for a more mature crowd.
7) What parties are included in the package?
Our standard Rio Carnival package includes THREE Rio Carnival parties. These parties are carefully  curated  and selected by our staff in Rio which has been closely working with the best nightlife and party producers in Rio since 2004 and are a mix or private parties, concerts, private events, and carnival balls.
We try to take our guests to events that are NOT common for tourists to attend and are where LOCALS typically frequent and not tourist traps. We provide local guides to take you to all parties that stay all night at all venues to make sure everyone has a great time!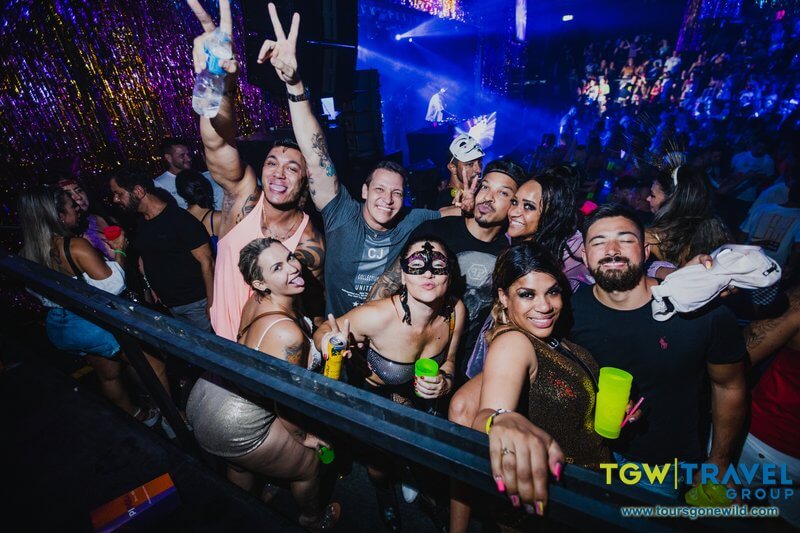 8) Are tickets to the Carnival included in the package?
No.  We sell Carnival parade (Sambadrome)  tickets separately or there are also options to trade in or substitute events for Carnival tickets if you are not interested in the parties or want to remove or reduce the number of Carnival parties.  The reason they are not included in the base package is that people purchase different types of tickets and they vary greatly in pricing. Click HERE for more FAQs regarding the Sambadrome and tickets.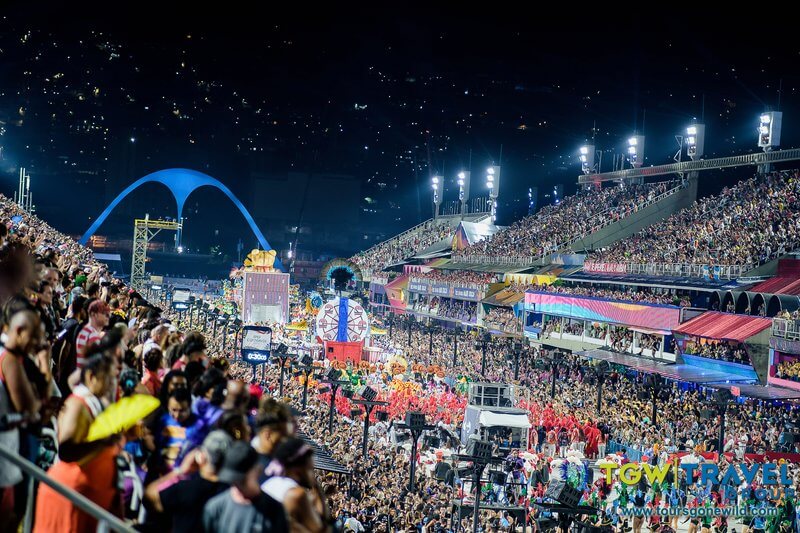 9) Do you provide payment plans?
Yes! Our Rio Carnival 2024 packages can be paid in monthly installments up to December and in some cases January 2024  without any additional interest or cost. The earlier you book the better, as prices tend to go up the longer you wait (especially for the air). Additionally, the best value and most popular hotels tend to book quickly.
10) Do I need a visa to Travel to Brazil?
Depending on your nationality. Some countries need BOTH a Visa and a passport to travel! You must obtain a VISA before travel or you will be denied boarding your flight!! As of June 17th, 2019 Americans/Canadians/Australians and Japanese had a VISA WAIVER for travel to Brazil so NO VISA is required to stay up to 90 days. 
*** UPDATE 2023 -starting October 1st, 2023 American Citizens as well as Canadians and Australians will once again require a tourist visa for Brazil travel. The visa details for 2023 have not yet been finalized but will likely be Electronic E visas for Brazil entry . We will update our guests once we have more details.
11) Can I customize the Trip?
To some extent. Carnival occurs on set dates (changes every year – RioCarnivalDates.com) and many hotels start billing obligatory Rio Carnival "flat fee" packages beginning either Friday or Saturday. In certain cases, we may be able to customize the dates SLIGHTLY. As far as adding dates or destinations we can do so. Popular "add ons" include the Amazon, Iguazu Falls, Buenos Aires, and even Machu Picchu Peru.