Spain without a doubt is one of the top destinations for travelers and indeed one of the most beautiful countries in Europe. Spain has literally EVERYTHING to offer travelers – from vibrant cities rich with architecture to pristine Mediterranean beaches such as Ibiza and Formentera and a multitude of music festivals and fantastic food, it will certainly not disappoint!  When is the best time to visit Spain? The answer depends on weather, crowds, and special events. Below is a deeper dive.
High Season (June-August)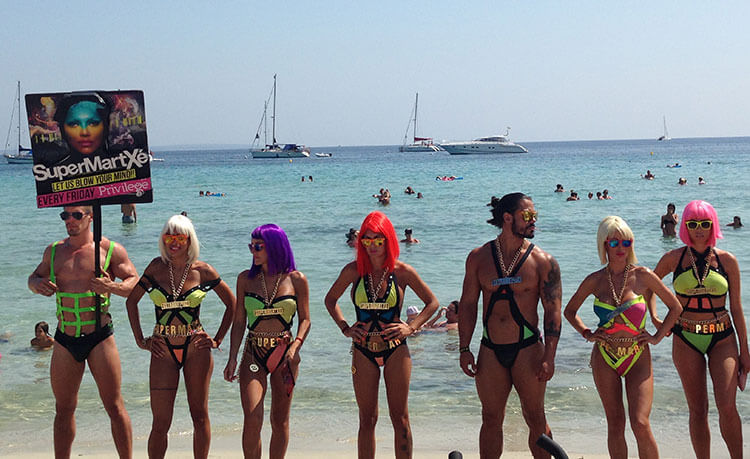 Spain's peak travel season coincides with Summer. It can be quite hot and very crowded especially in the southern part of the country with a greater influx of visitors heading to popular beach resorts wanting to escape the hot cities (particularly Madrid).
The beaches such as Ibiza are understandably quite crazy in the summer, as everyone is scrambling to cool off in the crystal-clear Spanish water and eat and dance the nights away. A typical day temperature is around 90°F. Expect exceptionally long days with the sun setting sometimes at late as 10pm!
The peak of the season is in July and August and many festivals and events happen at this time.  If you plan on travelling to Spain during the summer, it is essential to book as early as you can to get the best rates as flights and hotels are also at their peak pricing at this time of the year. If
Shoulder Season (April-May & September-October)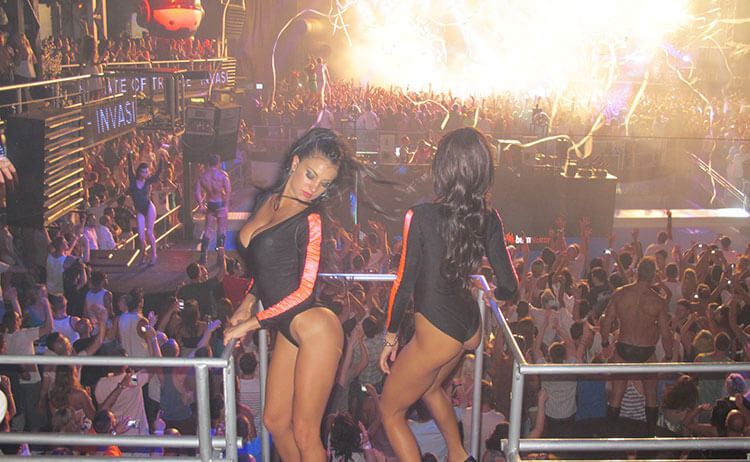 Shoulder season is a great time to visit. If you want thinner crowds, lower prices and great weather, April to May and September to October may be best time to visit Spain! The temperature in Spring is pleasant but there are fluctuations where it can get as cold as 50°F in parts of Spain such as Madrid.
During the Fall, the temperature can be anywhere between 62°F to 76°F throughout the day. Ibiza is also GREAT at this time as the closing parties happen at the end of September and nightlife in Ibiza is good all of September with a more sophisticated crowd!
Low Season (November-March)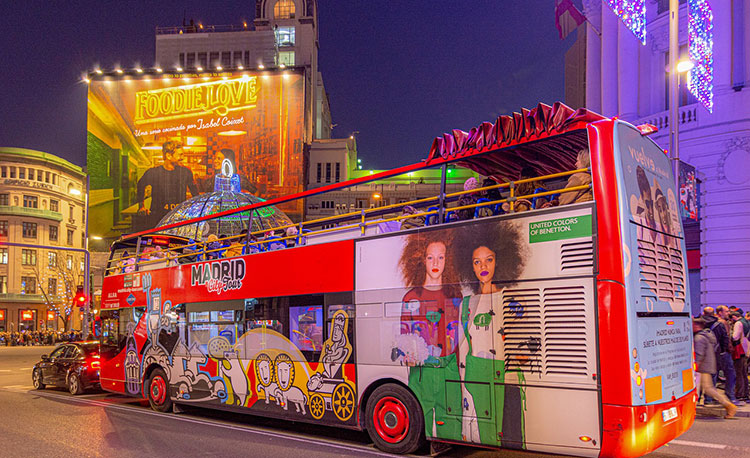 Late Fall and Winter are low season in Spain. It can get cold in central Spain at this time (average high in Madrid of about 50 degrees F and dip into the 30's at nighttime but stay pleasantly warm in the south of Spain).
The Winter months see many vibrant markets and activities dedicated to annual celebrations such as Christmas and New Year's Eve. This is a great time for travelers on a budget that do not mind colder weather, with hotel rates and airfare typically at their lowest of the year (especially in January and February). Just keep in mind that most beach resort cities are like ghost times during this time, so we only recommend the larger cities.
However, during holiday season such as the week of Semana Santa or the Holy Week at Easter time, prices do increase. Also note that during low season (winter) you may find businesses and restaurants have limited hours or shorter than normal hours.
Festivals and Events: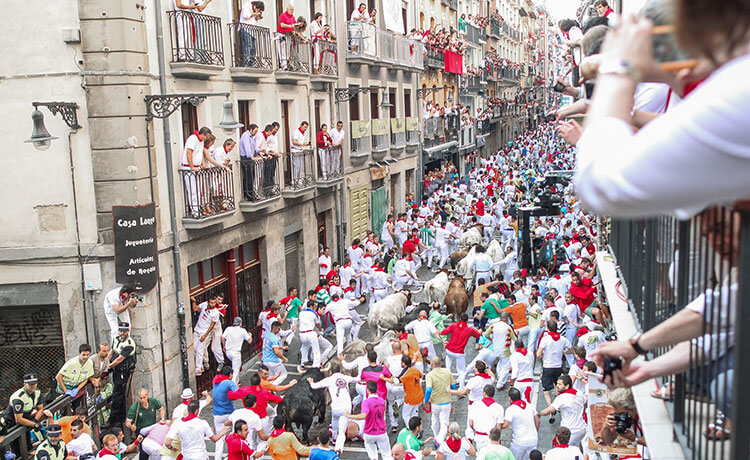 Spain is known for over the top festivals such as the Running of the Bulls during the San Fermin Festival which takes place in Pamplona in July as well as La Tomatina (the famous tomato throwing festival in Valencia in August of each year among many others!) It is said that NOBODY knows quite how to party like the Spanish. Below are a selection of events and festivals each year in Spain. Note that 2021 events may be re-booked or cancelled due to covid-19.
March or April – Semana Santa (Easter Holy Week): Held on the week leading to Easter Sunday (March/April). Semana Santa is a site to be seen in Spain. Cities such as Malaga and Seville/Seville hold enormous colorful processions and fairs in the streets celebrating Jesus Christ , the Virgin Mary and other important figures. Even if you are not a religious person in any way, it is an event that you should visit at least once. This time of year is also a holiday time in Spain and a popular week to travel.
March – The Fallas of Valencia: in March, Fallas festivities last a full five days of partying on the streets with dancing, live music and giant puppets resembling traditional figures or even modern pop cultural icons and people! The festival is on UNESCO's Cultural Heritage List. The puppets are displayed all over the city before being lit on FIRE amid partying!
May – Fiestas de San Isidro in Madrid: May is a fun time to be in Madrid as the San Isidro festivals take over the city for the whole month. During the day, the locals are treated to live music concerts in city squares, which later culminate in all-night parties.
July – San Fermin Fiestas (The Running of The Bulls): The festival starts by setting off a big bang firework known as the Chupinazo from the mayor's balcony. From 6th – 14th of July every year, with the opening ceremony on the 6th and closing ceremony on the 14th. The first bull run starts on July 7th from the Plaza Santo Domingo and winds through the ancient streets of Pamplona ending at the bullring. Check out our Running of The Bulls Package
August – La Tomatina (Tomato Festival): The world-famous tomato throwing "La Tomatina" festival ranks as one of the best festivals in Spain, held on the last Wednesday of August each year in the small town of Bunol in the region of Valencia.
September – San Sebastian Film Festival – Spain's premier film festival. Experience this festival in Spain's culinary capital and foodie HEAVEN of San Sebastian!
September – La Merce Festival Barcelona: This festival is the biggest in Barcelona which includes numerous live concerts, parades, fireworks, and the famous human towers which are the highlight of this festival.
December – Christmas and New Year's:  Spain is a great place to celebrate the holidays. Many cities and towns hold European style Christmas markets and most cities elaborately decorate their main squares with lights.
The Best Time to Visit Spain all depends on your preferences. The important thing is visiting this amazing country. Check out all of our Spain Travel Packages. Keep in mind we can customize anything for you as well as include other destination not featured on our site like Sevilla, Valencia, Mallorca, etc.