So you've booked your trip and now you want to know about the Top Rio de Janeiro Tourist Attractions. Rio without a doubt is one of the world's most beautiful cities and a MUST for any jetsetter's bucket list! It is unique combination of huge metropolis with dramatic mountains, tropical jungle and pristine beaches puts it in a league of its own.
Must-See Rio Attractions
Visitors can enjoy a multitude of options in Rio, from basking in the warm tropical sun in iconic Ipanema and Copacabana beaches, to experiencing incredible views from the famous Sugarloaf Mountain and Christ Statue. Below are the Attractions you can't miss when visiting Rio.
Christ the Redeemer (Cristo Redentor)
It goes without saying that Rio's Christ statue is a must-do activity! This famous landmark is one of Brazil's most iconic and famous sites and one of the "New 7 Wonders" of the World. The statue stands over 100 feet tall and its outstretched arms span 92 feet atop Corcovado mountain overlooking the city. The Christ the Redeemer Tour is included in all of our Rio de Janeiro Vacation Packages.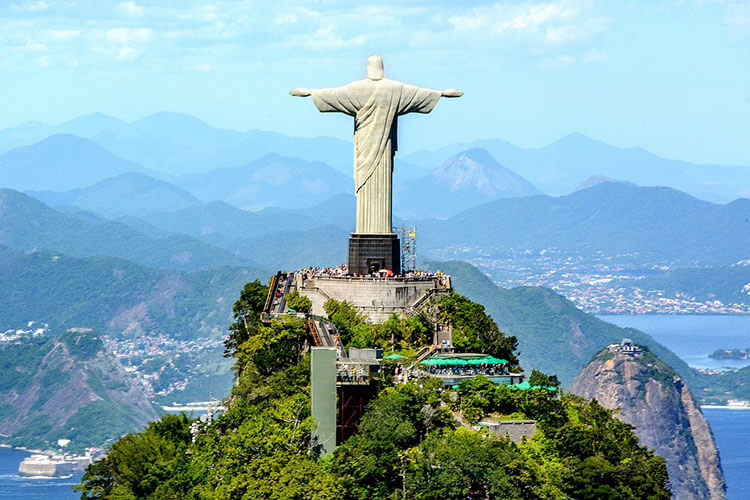 Sugarloaf Mountain (Pao de Acucar)
The Sugarloaf Mountain is the OTHER famous landmark that all visitors MUST see when in Rio. To get to the top of the Sugarloaf Mountain tourists take a cable car from Praça General Tiburcio to the first hill of Morro da Urca, a lower peak from which a second cableway runs to the summit of the Sugarloaf (Pao de Acucar). The views from both hills provide a stunning panorama of the South Zone of Rio de Janeiro where visitors can see the entire mountainous coast that covering the Guanabara Bay and its islands. Many visitors and locals claim the view from the Sugarloaf is actually better than from the Christ statue.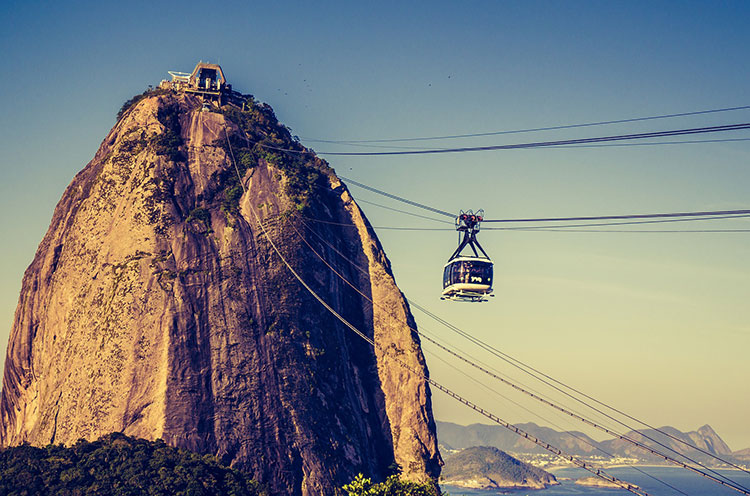 Copacabana, Ipanema & Leblon Beaches
Copacabana, Ipanema and Leblon are Rio's most famous beaches and neighborhoods. These neighborhoods are the nicest and safest areas in the city and where the best tourist infrastructure and most hotels are located as well as many boutiques, shops and a multitude of bars and restaurants.  The best way to see these beaches is on foot. We recommend walking or renting a bike or scooter and enjoying the beach life and unique scenery of all three of these beaches perhaps one each day with Ipanema and Leblon done together on the second day.  Beach chairs and umbrellas are available for rent everywhere and snacks and drinks are served in kiosks or at the beaches by vendors.  No visit to Rio is complete without a couple of Brazilian beach days.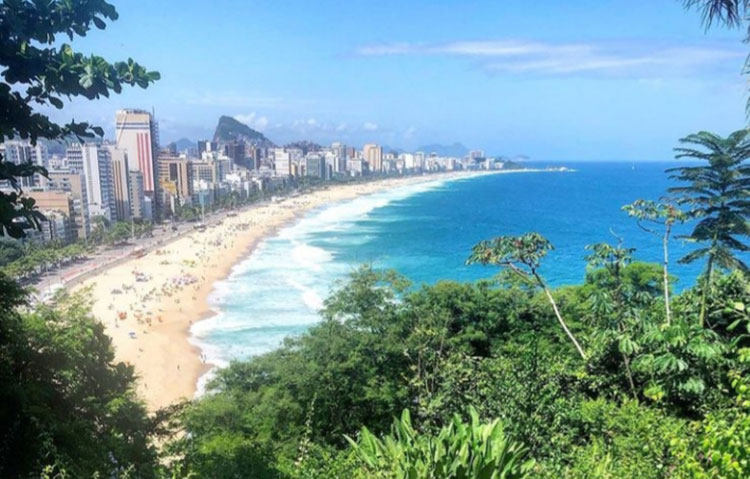 Maracana Stadium
One of Brazil's passions is soccer (futebol in Portuguese). Brazil's most famous stadium was the biggest stadium in the world until it was renovated for the 2014 FIFA World Cup. It also hosted the opening and closing ceremonies of the 2016 Olympic Games, and it can hold around 78,000 fans. The stadium is used for matches between Rio's major football clubs like Flamengo, Botafogo, Fluminense, and Vasco da Gama, as well as for concerts. If you are in Rio and love sports, we highly recommend checking out a Rio de Janeiro Soccer Match! The excitement and atmosphere of a game is incredible. The passion that the fans have for their teams is like no other. Or if you do not like soccer, you can also take a brief daytime tour to the stadium when there is no match and no fans.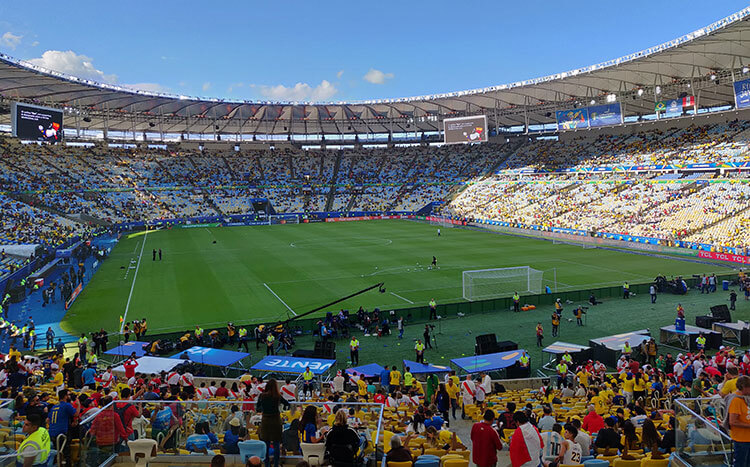 Tijuca National Park (Parque Nacional da Tijuca)
The 3,300-hectare Tijuca National Park is in the Tijuca Forest, which is considered the world's largest urban forest at more than twelve square miles. Tijuca National Park protects the Tijuca Forest that offers several amazing viewpoints overlooking the city from Vista Chinesa (Chinese View), some hiking trails, waterfalls, and lots of trees with native species such as Capuchin monkeys, butterflies, toucans, sloths and many other wildlife which you may spot while exploring its roads and trails. Like any other tours, TGW can add a guided Tijuca Forest Jeep Tour to your itinerary while you're in Rio.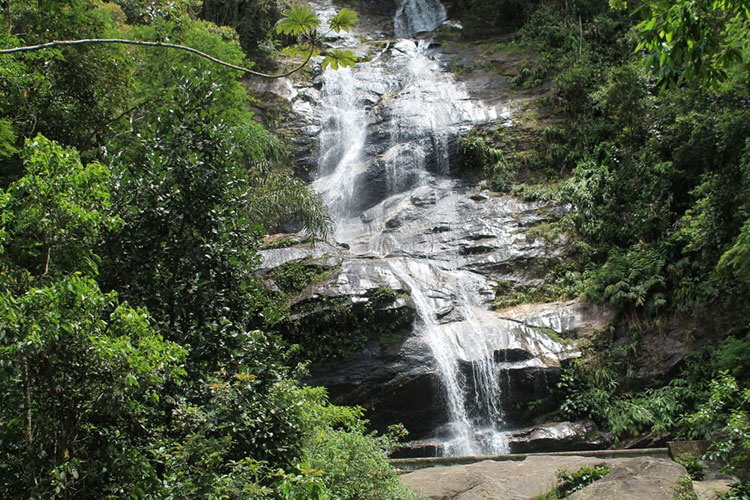 Other Rio de Janeiro Tourist Attractions
If you have some extra time in Rio, these are also some great attractions to check out.
Municipal Theatre (Teatro Municipal)
Built at the beginning of the 20th century this opera house was designed in a diverse style inspired by the Parisian opera house Opera Garnier. The theatre's interior is as extravagant as it's a facade, with sculptures, paintings, a majestic drop curtain, and a stunning foyer ceiling. The theatre's restaurant, Assírius, is located on the ground floor and designed in a remarkable Assyrian manner. Highlights are the sculptures by Henrique Bernardelli and paintings by Rodolfo Amoedo and Eliseu Visconti, as well as the drop curtain, the proscenium frieze, and the ceilings. It has some guided tours, some in English, or you can attend classical concerts and ballet performances here. Although there is a dress code, it usually is not rigid, no shorts or flip flops are allowed.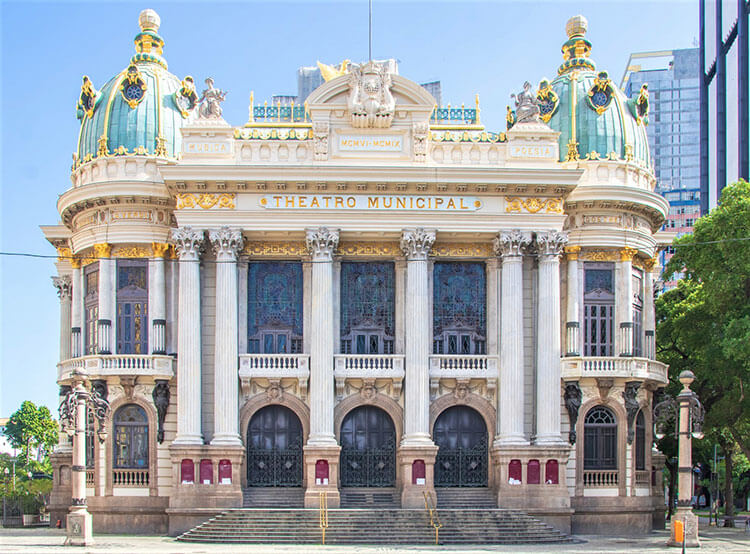 Botanical Garden (Jardim Botanical)
Rio's Jardim Botanico encompasses a sprawling area of over 300 acres. Lying at the foot of the Corcovado mountain, directly below the right arm of the statue of Christ the Redeemer, the garden contains more than 6,000 different species of tropical and subtropical plants and trees, including 900 varieties of palm trees. The botanical garden was founded in 1808 by King John VI of Portugal and features a dizzying diversity of Brazilian and foreign flora. There are over 6,000 species planted and distributed throughout an area of 54 hectares as well as greenhouses (Orchids, Bromeliads, Ferns, Insectivorous Plants) and the thematic collections and gardens. The garden also houses monuments of historical, artistic, and archaeological significance.
Santa Teresa
Santa Teresa is a charming village-like neighborhood with historical colonial buildings and winding cobble stone streets perched over a hill. The neighborhood is primarily residential, but also has aa few boutique hotels as well as bars and restaurants.  Santa Teresa can be reached via taxi, Uber or via one of the first trolleys/cable cars to run in Rio de Janeiro. The cable car passes over the famous Lapa Arches for a unique view of the city.  The station is located on Lélio Gama street and is only open until 4 pm. It is a good idea to get there early as there are long lines.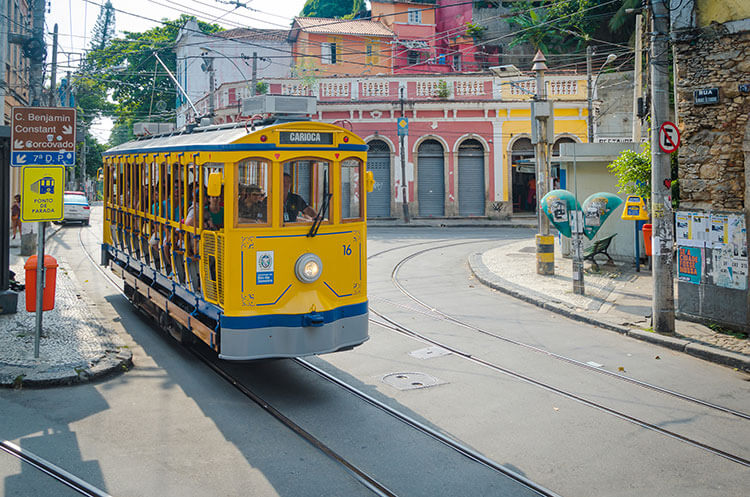 Copacabana Fort (Forte de Copacabana)
Built over a century ago, the Copacabana Fort is located at the end of Copacabana beach and is definitely worth visiting.  It is a military base that houses a small museum with a display of arms and weapons from the turn of the last century and is open to the public. At the end of the fort, there are some stairs to climb leading to a huge artillery bank.  There is an amazing view of the entire Copacabana shore surrounding ocean and close by islands. The fort is also an excellent spot for a nice quiet breakfast with awesome ocean views.
Museum of Tomorrow (Museo de Amanha)
The Museum of Tomorrow is a different kind of science museum and one of Rio's newest attractions. This museum shows visitors the impact of modern life on the environment and choices that are available for the future of humanity. It was constructed to coincide with Rio for the 2016 Olympics and since then it has become Rio's most popular museum, both for its extraordinary architecture and interactive displays that focus on sustainability and future possibilities of our planet.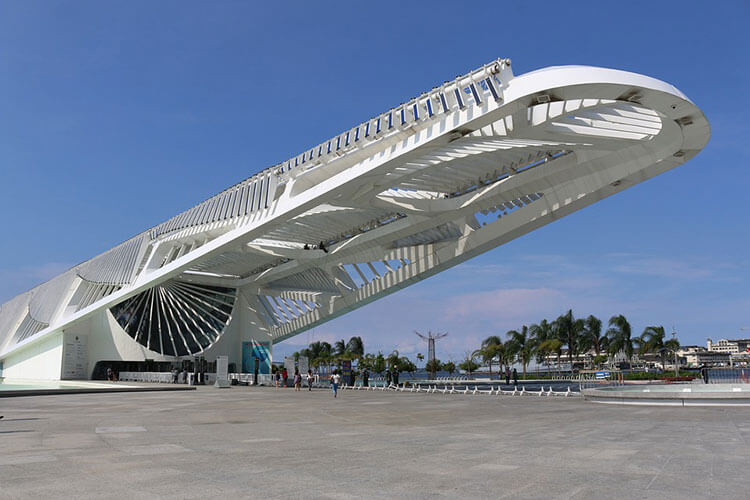 The Rio de Janeiro Tourist Attractions above are some that we recommend that are the most popular with our guests. There are many others to choose from. If you have a particular interest, please consult your TGW Rep. We have been offering Rio since 2004 and know everything there is to know about this incredible destination.